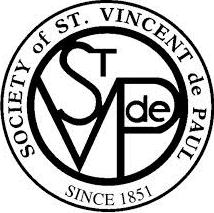 The Saint Vincent de Paul Society (SVP) is a lay organisation which was established in 1833 by a young Frenchman, Frederick Ozanam, to look after the poor, the lonely and the destitute in his native Paris. Since then SVP branches, or 'Conferences' as they are called, are to be found throughout the world carrying on this work by serving vulnerable members within their communities.

Members of the Towcester conference visit the housebound, the sick and those in need and organise simple parish activities such as a pub lunch and coffee after Mass. Our meetings are held roughly every month at 6pm in the Lombard Room, and they normally last an hour. The dates are published in the church newsletter.

Do you know someone who is housebound and would like one of our members to visit them? Could you help us by sparing an hour a week to visit someone? Or perhaps you would like to know more about the work of the SVP? If so, contact our parish priest, Fr James, and he will arrange for a member of the SVP to get in touch with you. Alternatively, speak to any member of the SVP at coffee after Sunday Mass.